We are so glad you've taken the time to check out our site. God is on the move at Belfair Community Church, and we'd love for you to come and see for yourself! We gather Sunday mornings at 10am for worship. On your first visit you will quickly discover that this is truly a "come as you are" community. Some people dress up, others wear a t-shirt and jeans.
We come from many different seasons in life- young and old; long-time followers of Jesus, brand new believers, and not yet believers; residents of Belfair, Allyn, Grapeview, Tahuya, Port Orchard, Bremerton, and other communities in between; professionals, retirees, and unemployed; those who are celebrating and those who are struggling- all are welcome.
And together, we are seeking to grow in our love for our God, and help each other live out our call to love our neighbors as ourselves. We have been changed by Christ, and long to be changed more and more everyday. We are learning that this kind of spiritual formation best happens in community with the people of God. We would love for you to be a part!
Father, Son, and Spirit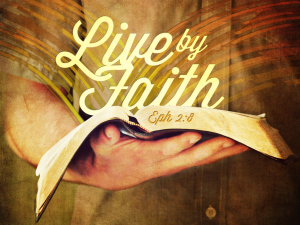 We worship the triune God of the Bible, who is eternally one God in three persons – Father, Son, and Holy Spirit. We affirm that God is sovereign over all and that His grace is uniquely expressed and realized through His incarnate Son, Jesus Christ. We affirm the Lordship of Christ over the world and the church. Jesus Christ is the only Savior and Lord, calling us to joyously surrender to His purpose and will. We are called to live by the power and ministry of the Holy Spirit, and proclaim the Good News of God's reconciling grace in the atoning death and resurrection of Jesus Christ.
Scripture and Church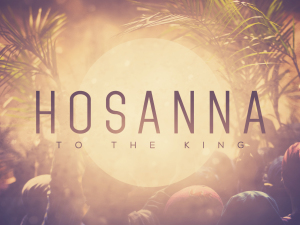 We believe that the Bible, composed of the Old and New Testaments, is the divinely inspired Word of God. As our final authority, it is trustworthy for faith and practice when interpreted responsibly under the guidance of the Holy Spirit within the community of faith. It is the perfect standard for all human conduct and behavior. The essentials necessary for our salvation and the basics of how to conduct our lives are clearly revealed. The primary purpose of the Bible is to point to and glorify Jesus Christ, the living Lord of the Church.
The church, as the Body of Christ, includes all believers and is manifested most visibly in local congregations. The church is the presence of the living Christ in the world, led, empowered and gifted by the Holy Spirit to continue His mission.
Our Mission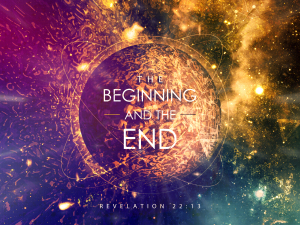 God's love for us in Christ is the motivation for loving people and creation. God's love compels us to live and make decisions in accordance with His design in obedience to His Word and will. The heart of God, reflected in both the Old and New Testaments, is to create a redeemed community that loves and serves Him with all their hearts, minds, and bodies. This conviction is the foundation of our commitment to fulfill the mandate of the Great Commission. We will continue to be a mission people, carrying the Gospel to our nation and the world.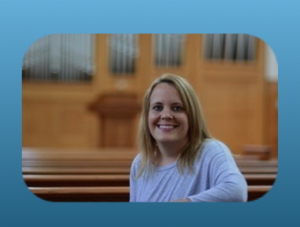 Jamie received a clear call to pastoral ministry in January 2011. Prior to this she found great fulfillment in serving the Lord overseas, as well as in campus ministry. God has grown in her a deep love for the church and a desire to spend her life serving it.
Jamie finds great joy in preaching, pastoral care, spiritual formation, and leading BCC to not only participate in mission, but truly live into its identity as a missional, kingdom people.
When she has some down time, you can find Jamie hiking a trail, biking a country road, paddling down the Hood Canal, or cheering on the Baylor Bears.
If you would like to talk to Pastor Jamie please feel free to call 360-275-6031 and we will schedule an appointment with her. You can also email her directly at

Bonie is happily married with a full blended family of his, hers and ours.
She has been a member of this community for 13 years, and has served God in this church since 2008. Bonie loves being the first point of contact for BCC.
She is a passionate person who loves to help people and is often described as a great listener!

Danielle is a native to WA, born in Seattle. She moved to Belfair at a young age, and grew up in this wonderful area. Danielle attended BCC for about 4.5 years and was baptized here. She moved to Colorado about three years ago, but came back home in July 2015. She is an artistic sort with love for God, her family and community.
You'll find Danielle at almost any kid function, having two young boys. Coming back to her home church after being away, made her see that she could be of use to God in teaching his littlest followers. Danielle feels very blessed to be able to do so!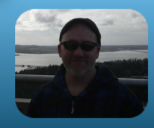 Guy was born in Haines Alaska, and has been playing in bars and since he was 16. Music has always been a part of his life. In high school it was band. In his twenties he toured around the west coast with a rock band.
Guy found BCC through Wendell and Faye Harder. They were the ones along with David and Pam Daroff that reached out with an invitation to him and his wife, Joanne, and he has been playing on the praise team ever since.

Guy has served on the Leadership Council, on the Constitution rewrite committee,
on a three-year pastor search committee, and
as a youth group leader for 5 years with Steve Rehard and Jody Olson.
Where Can I Serve?
There are countless ways to serve our church and community at BCC. Join us for community lunches on Wednesdays, join the church hospitality team, invest in the lives of children, teens, or adults, participate in Operation Christmas Child, support missionaries serving God around the globe, plug into monthly opportunities for service and outreach, or share your own unique passions with us, and lead a brand new ministry from the ground up!
A WEEK in the Life of BCC
Sundays:
Spark for
Children and Youth
7:15PM: Youth Connect
6PM: 2nd and 4th Wednesdays:
Monthly: Family Gatherings
How Can I Grow?
By investing fully in the life of BCC, you will have many opportunities to grow in your walk with Christ and in friendship with others in the BCC family. Plug into an Adult Discipleship Class on Sunday mornings. Join a small group gathering for fellowship, prayer, and devotion during the week. Participate in weekly Bible Studies, Holy Yoga, and occasional retreats and special conferences. Come on Sunday mornings ready to encounter the Living God. He is moving in our midst!
Youth Ministry
Junior High and High School students are invited to join Pastor Jamie and other great volunteers in the youth building from 7:15-8:30pm on Wednesday evenings. We enjoy snacks, games, and an engaging Bible Study. We also have monthly events for fun, service, and spiritual growth.
Sunday School
We currently have 2 Adult Discipleship Classes that meet at 9am on Sunday mornings. Debbie Bilderback leads a class that is walking
through
the Gospels.
Pastor Jamie is leading a class Reading Scripture in Community. We look at the morning's sermon text together, and hear how God speaks in many ways through any one passage.
Children gather for a General Assembly at 9am, where they enjoy snacks and songs. They then divide into age appropriate groups for an engaging, interactive Bible Story!
Youth Sunday School meets upstairs at 9am. They enjoy breakfast snacks and an engaging Bible study.
Young Adults
Every 1st and 3rd Monday, young adults (ages 17-25ish) meet at the Butler's home at 7pm. We spend some time catching up, praying for each other, and walking
through
Rick Warren's The Purpose Driven Life study.
Monthly Family Nights
Every month the whole BCC family is encouraged to come together for fun, fellowship, and service. For example, in October we gathered around the fire for pumpkin painting, hot dogs, and s'mores. In November, we will have an Intergenerational Game Night, where children and senior adults will teach each other some new tricks! December will be an opportunity for Christmas Caroling, and lots more to come!
Mission Outreach
At the heart of BCC is God's heart for the lost- here in our community and around the world. We have a very active benevolence ministry, host free Wednesday lunches, enjoy participating in Operation Christmas Child every year, minister to community children in our yearly VBS and carnivals, sponsor children and youth for camps, and support international missionaries. We are also always praying about new ways God would have us to share His good news to our neighbors and world. Come share your vision of mission with us!
Helping Hands
We always are praying for leaders and servants to rise up in our midst. Whatever your passion, we have a place for you to serve- or we will create a new ministry based around what you have to offer! You can serve in our children's and youth ministry, teach a 4-week adult discipleship class, usher, greet, visit the homebound, help in the kitchen with Wednesday lunches and all things hospitality, mentor young believers- the list goes on and on!
Location
23300 NE State Route 3
9:00AM - 3:00PM
Closed on Friday
Phone:
Phone: (360) 275-6031
Fax: (360) 275-6031